Wood's Rooter Service in RI and MA
Why Choose Us
When you need someone for sewer or drain cleaning, and you need someone now, you call the professionals with the capacity to get there and get the job done. At Wood's Rooter Service, we're available 24/7 for all your drain emergencies. Some other qualities that set us apart include:
Our estimates are always free.

We offer same-day assistance for most of our services.

We are family-owned and operated.

Our company has gone green, utilizing digital invoices and payments.

We don't charge an emergency fee.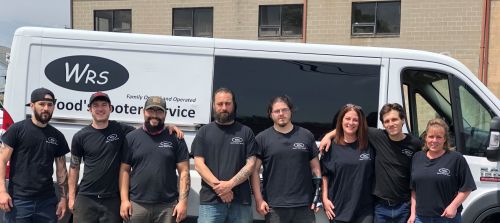 Sewer and Drain Cleaning to all of RI and Southeastern MA, Wood's Rooter Service. A family owned business, Wood's Rooter has four generations of experience with drain pipe cleaning whether it's a sewer main drain line or septic system drain pipe - to all of Rhode Island and Southern Massachusetts. We specialize in unclogging all types of plumbing, drains, drainage systems including catch basins, storm drain, roof drain, floor drains, tub drains, shower, sinks, and more.
We are located in East Providence, Rhode Island, and service all of Rhode Island, Massachusetts, and Connecticut.

Wood's Rooter Service began in 2007, by Steve Wood.  Steve worked and trained with Mr. Morin (Steve's Grandfather and Uncle Dennis) for several years. After several years, of serving our Rhode Island customers we have now expanded to Massachusetts.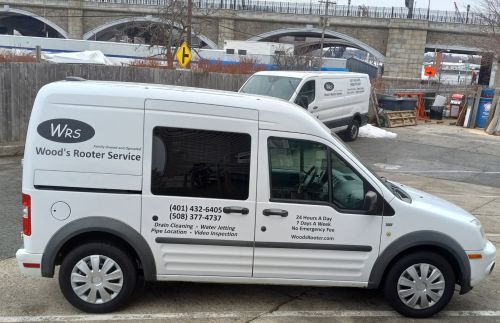 our partners
Taikyra Wood 
Office Assistant
E:This email address is being protected from spambots. You need JavaScript enabled to view it.
Supervisors & Technicians
Devan Wood
Manager
P: (401) 432-6405
C: (401) 545-7513
E: This email address is being protected from spambots. You need JavaScript enabled to view it.
Andrew Wood
Field Service Technician
Mark Brown
Field Service Technician